Department of Diabetes, Endocrinology and Hematology
Department of Diabetes, Endocrinology and Hematology
Head of the Office: Koshi Hashimoto MD, PhD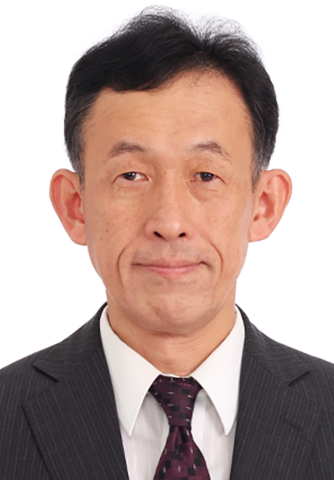 Message from the Head of the Office
Welcome to the introduction page of our department. We specialize in diabetes and endocrinology as well as in hematology, which treat systemic diseases. Therefore, we are endocrinologists, diabetologists, and hematologists with a background in systemic internal medicine.
We offer highly specialized patient-centered medicine performed in a university-affiliated hospital.
We also perform cutting-edge research in the fields of diabetes, endocrinology, and hematology.
Our postgraduate program is now open for applications. Please feel free to contact us if you are interested in our clinical activities and research projects.
Activities
1. Diabetes and Endocrinology section
Last year, the number of outpatients with diabetes was more than 6000 and we treated approximately 20 inpatients throughout the year. Physicians, nurses, pharmacists, and nutritionists in the department unite as a group and conduct educational classes for patients with diabetes. In these classes, we provide exercise therapy for patients using our own exercise program. Moreover, we collaborate with the OB-GYN department to treat patients with gestational diabetes and pregnant-associated diabetes. In January 2021, we opened an outpatient clinic called "Siraberu" to comprehensively examine diabetic complications.
The number of outpatients with thyroid diseases (mainly Graves' disease and Hashimoto thyroiditis) last year was approximately 5700. Our department primarily treats Graves' disease using medical therapies with anti-thyroid drugs; however, surgery or radioiodine therapy is also recommended in some cases.
We hold an outpatient clinic, by reservation only, for patients with thyroid diseases that starts from 3pm every Friday afternoon. Prof. Hashimoto is in charge of this specialty clinic and performs thyroid ultrasonography on all patients. We also manage a wide range of endocrine diseases, including hypothalamic and pituitary, parathyroid, adrenal gland, and gonadal disorders.

2. Hematology section
Our department is part of a high-volume medical center for blood diseases in eastern Saitama. We treated more than 5,000 outpatients with blood diseases in 2020, with approximately 70 new patients being introduced every month. We mainly treat those with hematological malignancies, such as malignant lymphoma, multiple myeloma, and leukemia. We also manage a wide range of benign diseases, such as anemia including aplastic anemia and autoimmune hemolytic anemia, and hemorrhagic diseases such as thrombocytopenic purpura, hemophilia, paroxysmal nocturnal hemoglobinuria, and disseminated intravascular coagulation. We offer state-of-the-art therapeutic modalities for patient management using a number of new drugs. Six clean rooms are currently in operation, providing intensive chemotherapy. In April 2021, we launched peripheral blood stem cell transplantation, which enables chemotherapy with increased dosages of anticancer agents. We also joined the Japan Adult Leukemia Study Group (JALSG), which is a multi-institutional cooperative study group with special emphasis on the development of a standard treatment of Japanese adult leukemia, and offer the latest treatments for leukemia patients. In cooperation with the Radiology Department, we administer radiation therapy for malignant lymphoma and multiple myeloma.

Research Field
1. Diabetes and Endocrinology section
Clinical study on Siglec1 as a novel biomarker to predict the relapse of Graves' disease.
Development of a novel exercise therapy to prevent diabetic nephropathy.
Clinical study to develop a novel therapy for obesity involving epigenetic memory.
Prospective cohort study on gestational diabetic mothers and their children.
Basic study on gene-specific DNA demethylation using the CRISPR-dCas9 TET1CD system.
Basic study on Sirtuin1 and factors affecting vascular aging.
Clinical study on cytokines and oxidative stress and their involvement in diabetic complications.
2. Hematology section

Functional analysis of immune-related molecules such as immune checkpoint molecules and the development of novel immunotherapies for multiple myeloma.
Development of novel biomarkers (including cell-free DNA, humoral factors, and SNP) to predict the prognosis of patients with multiple myeloma.
Gene analysis of leukemia.
Research on the relationship between the adverse effects of tyrosine kinase inhibitors and the prognosis of patients with chronic myeloid leukemias.
Research on the relationship between the expression of immune checkpoint molecules and chromosomal disorders in patients with acute myeloid leukemia, with the goal of developing novel therapeutic strategies for their treatment.
Investigation of coagulation disorders in multiple myeloma
Academic Society Activities
The Japanese Society of Internal Medicine

The Japan Endocrine Society
The Japan Diabetes Society
Japan Thyroid Association
Japan Society for the Study of Obesity (JASSO)
The Japanese Society of Diabetes and Pregnancy
The Molecular Biology Society of Japan
The Japan Society for Developmental Origins of Health and Disease (DOHaD-Japan)
Endocrine Society
American Thyroid Association

Japanese Society of Hematology
Japanese Society of Medical Oncology
Japanese Society of Myeloma
Japanese Society for Immunology
American Society of Hematology
European Hematology Association
Faculty
Professor and Chairman: Koshi Hashimoto, MD, PhD
Professor: Hideto Tamura, MD, PhD
Associate Professor: Kozo Takebayashi, MD, PhD
Associate Professor: Takamitsu Okamura, MD, PhD
Associate Professor: Takafumi Tsuchiya, MD, PhD
Associate Professor: Toru Kiguchi, MD, PhD
Lecturer: Kenji Hara, MD, PhD
Information on the department
Our department was established in 1984 with the opening of the Dokkyo Medical University, Saitama Medical Center. Therefore, it is one of the oldest departments in the center with a history of nearly 40 years. Our department has proudly produced many excellent physicians, including professors, clinical and basic researchers, and regional leaders. We treat up to 60 inpatients and 200 outpatients every day with a mission to actively conduct basic and clinical research.
Since Profs. Hashimoto and Tamura joined our department in 2019 and 2020, respectively, clinical practice and research have both been flourishing in the Diabetes as well as Endocrinology and Hematology sections. Therefore, we are highly confident that young ambitious doctors, who want to become physician-scientists, will want to join our department.
Contact
Department of Diabetes, Endocrinology and Hematology
Dokkyo Medical University Saitama Medical Center
2-1-50 Minami-Koshigaya, Koshigaya, Saitama 343-8555, Japan
touketsu@dokkyomed.ac.jp
See more details → https://dept.dokkyomed.ac.jp/dep-k/1med/index.html (Japanese only)