Department of Gastroenterology
Department of Gastroenterology
Head of the Department: Atsushi Irisawa MD, PhD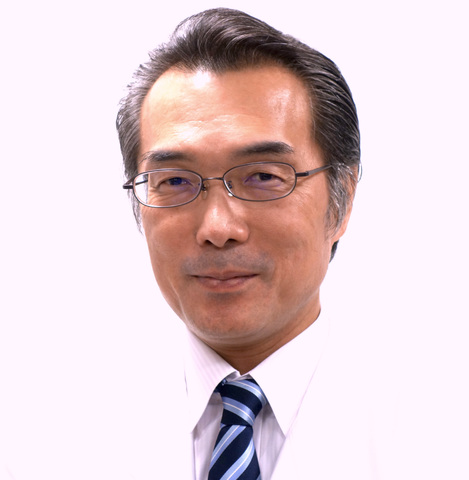 Message from the Head of the Department
Hello everyone. Welcome to the homepage of the Department of Gastroenterology.
It has been three years, since I arrived for the post in April 2018. Since I took office, I set to work with reckless. The team members of this department also fully demonstrated their potential in the new structure and construct a solid foundation for the new regime. Thanks to that, I feel that the three pillars of clinical, educational and research, which are the missions of the medical university, have definitely progressed and evolved in the last three years. This is the fourth year, all the team members will make further efforts so that we can further enhance our progress so far and make a significant contribution to the development of community medicine, medical education, and medical research.
Now, since the World Health Organization (WHO) issued a statement on January 9, 2020 regarding the new type of pneumonia caused by the coronavirus, the coronavirus sickness has continued for a long time. The spread of the coronavirus has had a great impact on our gastrointestinal disease treatment. Gastrointestinal endoscopy, which can be said to be the mainstay of gastrointestinal disease medical care, has been severely restricted under the state of emergency due to the high risk of aerosol generation, and the lack of personal protective equipment. Recently, all the team members are making efforts to provide good medical care to patients with the principle "Safe and secure medical treatment for digestive diseases in coronavirus pandemic" by utilizing various experiences and researches so far. If I want to express my team in a Japanese kanji character, I would choose "和(wa)". "和" has various meanings such as lessened, gentle, calm, familiar, friendly, congruity, match, and harmonic. I think that all of the meanings match perfectly with this team.
Activities
1. Clinical

Symptoms and diagnosis of Gastrointestinal diseases
Symptoms and diagnosis of Upper Gastrointestinal tract diseases
Symptoms and diagnosis of Lower Gastrointestinal tract diseases
Diagnosis and treatment of liver disease
Diagnosis and treatment of pancreas and biliary diseases
2. Research

Examples of clinical research being conducted in our department
Examination of the usefulness of Maspin staining in EUS-FNA specimens for pancreatic cancer ~Comparison with benign pancreatic disease~
Survey of submucosal gastric tumors with a tumor diameter of 2 cm or less
Survey of the effects of the spread of COVID-19 infection on the onset of acute pancreatitis
Usefulness of pemafibrate in patients with primary biliary cholangitis with lipid abnormalities
Examination of EST incision length and recurrence of common bile duct stones
Examination of the results of endoscopic ultrasonographic gastric varices treatment for isolated gastric varices
National survey of pancreatitis-related candidate genes using next-generation sequencer
Multicenter retrospective comparative study of balloon endoscopic ERCP and endoscopic ultrasonography-guided anterograde treatment in the treatment of common bile duct stones in patients after Roux-en-Y reconstruction
Examination of the usefulness and safety of transjugular liver biopsy in patients with chronic liver disease
Study on establishment of surveillance method for early detection of pancreatic cancer for familial pancreatic cancer family or hereditary tumor syndrome
3. Education
School of Medicine:

1st & 2ndyear
Early experience of clinical practice
3rd year
Lectures on Gastroenterology
4th year
Lectures on Gastroenterology, and Symptomatology
5th year
Clinical clerkship in Gastroenterology
6th year
Advanced clinical clerkship in Gastroenterology
Lectures on Gastroenterology
School of Nursing:
| | |
| --- | --- |
| 2nd~4th year | Lectures on Gastroenterology |
Research Field
Gastrointestinal histology and Pathology
Gastrointestinal Endoscopy
Evaluation of the effects of treatment to inflammatory bowel disease
New treatment esophagogastric varices
Therapy of superficial cancer in the hypopharynx
Diagnose and treatment by endoscopic ultrasonography
Treatment for liver disease
Academic Society Activities
The Japanese Society of Internal Medicine
The Japanese Society of Gastroenterology
Japan Gastroenterological Endoscopy Society
The Japanese Gastroenterological Association
The Japan Society of Hepatology
Japan Pancreas Society
The Japanese Cancer Association
The Japan Society of Coloproctology
Japanese Society for Inflammatory Bowel Disease
The Japanese Association for Capsule Endoscopy
The Japan Society for Portal Hypertension
The Japanese Society of Geriatric Gastroenterology
The Japan Society of Ultrasonics in Medicine
Japan Biliary Association
Japanese Society of Medical Oncology
Faculty
Professor and Chairman Atsushi Irisawa, MD, PhD
Professor Kenichi Goda, MD, PhD
Associate Professor Makoto Iijima, MD, PhD
Associate Professor Naomi Watanabe, MD, PhD
Associate Professor Keiichi Tominaga, MD, PhD
Senior Assistant Professor Yoko Chibana, MD, PhD
Senior Assistant Professor Takeshi Sugaya, MD, PhD
Senior Assistant Professor Takahiro Arisaka, MD
Senior Assistant Professor Akira Yamamiya MD, PhD
Assistant Professor Yuichi Majima, MD
Assistant Professor Mariko Oyatsu, MD, PhD
Assistant Professor Misako Tsunemi, MD
Assistant Professor Yoko Abe, MD
Assistant Professor Toshihiko Onishi, MD
Assistant Professor Naoya Izawa, MD, PhD
Assistant Professor Keiichiro Abe, MD, PhD
Assistant Professor Akira Kanamori, MD, PhD
Assistant Professor Kazunori Nagashima, MD, PhD
Assistant Professor Takahito Minaguchi, MD, PhD
Assistant Professor Shoko Watanabe, MD
Assistant Professor Takanao Tanaka, MD, PhD
Assistant Professor Masamichi Yamaura, MD
Assistant Professor Yoshitsugu Yoshida, MD
Assistant Professor Ken Kashima, MD
Assistant Professor Mimari Kanazawa, MD, PhD
Assistant Professor Yasuhito Kunogi, MD
Assistant Professor Masayuki Kondo, MD
Assistant Professor Fumi Sakuma, MD
Assistant Professor Ko Fukushi, MD, PhD
Assistant Professor Mutsumi Sumiya, MD
Assistant Professor Satoshi Masuyama, MD
Assistant Professor Shunsuke Kojimahara, MD
Assistant Professor Yasunori Inaba, MD
Assistant Professor Yuka Suzuki, MD
Assistant Professor Tomonori Yoshinaga, MD
Assistant Professor Yosuke Kawata, MD
Assistant Professor Yugo Tetsuka, MD
Assistant Professor Rena Shiraiwa, MD
Assistant Professor Ryuichi Maki, MD
Resident Manabu Ishikawa, MD
Resident Nasuka Mizuguchi, MD
Resident Shintaro Yamaguchi, MD
Resident Kohei Inaba, MD
Resident Ken Oike, MD
Resident Saori Furuki, MD
Resident Kengo Matsumoto, MD
Resident Yuka Yamazaki, MD
Resident Kosuke Ishida, MD
Resident Mayuko Tagaya, MD
Resident Ayumu Takeda, MD
Part-time Special Appointed Professor Hitoshi Sugaya, MD, PhD
Part-time Special Appointed Professor Hideyuki Hiraishi, MD, PhD
Part-time Special Appointed Professor Hisao Tajiri, MD, PhD
Part-time Clinical Professor Hironori Masuyama, MD, PhD
Part-time Clinical Professor Toshimitsu Murohisa, MD, PhD
Part-time Senior Assistant Professor Motoo Oguma, MD, PhD
Part-time Senior Assistant Professor Tetsuya Nakamura, MD, PhD
Part-time Senior Assistant Professor Mitsunori Maeda, MD, PhD
Part-time Senior Assistant Professor Takero Koike, MD, PhD
Part-time Senior Assistant Professor Kohei Tsuchida, MD, PhD
Part-time Senior Assistant Professor Hiroko Sakurai, MD
Part-time Senior Assistant Professor Akane Yamabe, MD, PhD
Part-time Senior Assistant Professor Tsunehiro Suzuki, MD
Part-time Senior Assistant Professor Fumihiko Urushibara, MD, PhD

Contact
Department of Gastroenterology
Dokkyo Medical University
Kitakobayashi 880, Mibu, Shimotsuga, Tochigi, 321-0293 Japan
See more details → http://dokkyo-shokaki.net (In Japanese)